Back to articles
Coffeefrom becomes innovative start up with social purpose dealing with coffee grounds transformation into a secondary – raw material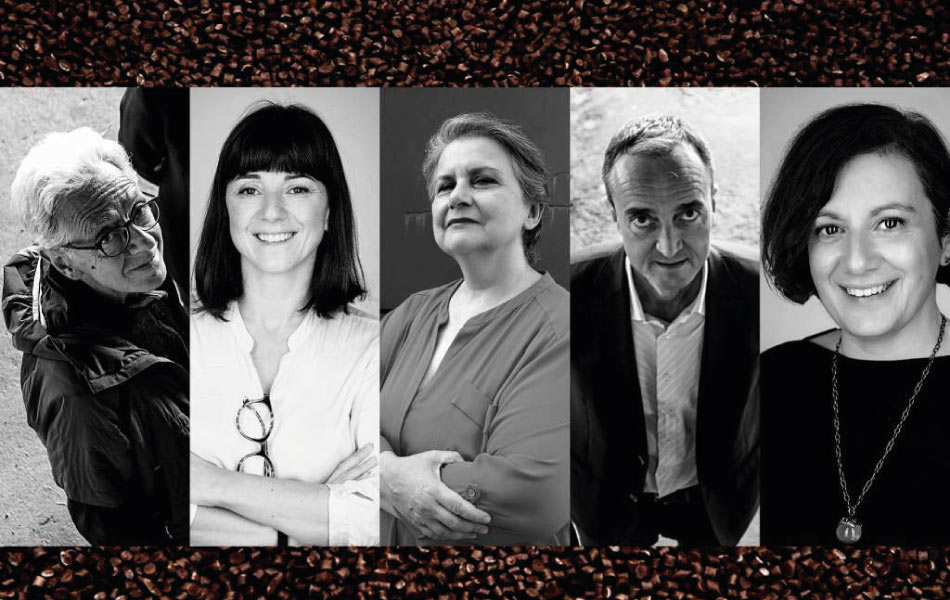 Started as a project in 2021 by Il Giardinone social enterprise, today Coffeefrom becomes anewco aimed at transforming industrial coffee grounds, among the most voluminous organicwastes-into new application scenarios
Milan – February,22nd 2023
Coffeefrom becomes an innovative start up with a social purpose (SIAVS), aimed at transforming coffee grounds – among the most voluminous organic waste – from the food industry into secondary-raw materials and innovative application scenarios, through the involvement of a 100% made-in-Italy industrial chain.
The newco's purpose is the development of new recycled and bio-based thermoplastic pellets, in which industrial coffee grounds – commonly disposed in landfills – find new life within the plastic supply chain. To achieve this goal, Coffeefrom has also filed a patent application to extract components from coffee wastes and pursue zero-waste logic. In this way, Coffeefrom contributes to the reduction of virgin raw materials and fits into the principle of Extended Producer Responsibility.
Officially launched in 2021 as a project by Il Giardinone Cooperativa Sociale, today Coffeefrom Srl is composed of a multidisciplinary team, bringing together environmental, social, design and industrial expertise. Among the supply chain partners involved are Nexeo Plastics – compounder and distributor of thermoplastic Coffeefrom® pellets, Bear Plast Srl for injection molding, and Bonucchi e associati Srl, an international marketing consulting company. The project involves also Department of Chemistry, Materials and Chemical Engineering "Giulio Natta" of Politecnico di Milano through Fondazione Milano Politecnico, Whomade creative studio in Milan and CGM Consortium of which Il Giardinone is a member.
"With the birth of the start-up, our goal is to continue the experimentations of new application scenarios in a logic of industrial symbiosis. To do this, we want to place ourselves as a point of reference in the coffee wastes treatment at industrial level, creating a network of relations in which experience, skills, values and new development opportunities are shared," said Laura Gallo, Founder of Coffeefrom and President of Il Giardinone.
The social vocation is a fundamental cornerstone of Coffeefrom. Through the development and design of new circular projects, Coffeefrom integrates the most fragile categories of workers into the logistics and packaging phases and also collaborates with other social enterprises in the area.
The first Coffeefrom® product, the espresso set composed of cup and saucer, was launched in 2021, and is the result of an in-depth study of the functional components indispensable for ideal coffee tasting. Since 2022, the set is part of the ADI Design Index 2022, an annual selection of the best Italian design.
Coffeefrom addresses the corporate world by selling thermoplastic pellets and secondary-raw material, and the development of new projects. In addition, Coffeefrom products are available to b2b as corporate gifts.
BIO
Coffeefrom starts as a project in 2021 thanks to an idea of Il Giardinone Cooperativa Sociale, a social enterprise of environmental services based in Locate Triulzi (Milan), and in 2022 becomes an innovative start up with a social purpose. Il Giardinone's first experience with the upcycling of coffee grounds dates back to 2015, when during Expo Il Giardinone experimented with the collection and transformation of coffee grounds from Lavazza coffee bars, to start the cultivation of fresh mushrooms. In 2016, Il Giardinone launched Fungo Box, the home-made kit for fresh mushrooms cultivation from bars coffee wastes. Thanks to the know-how and relationships built in the coffee and end-of-waste fields, in 2019 the idea of formulating a new bio-based material based on recycled coffee grounds was born.