Mug
Born as an evolution of the Coffeefrom® espresso cup, the Mug is designed to be an everyday partner for any break time, at home or in the office. As for the Coffeefrom espresso cup, the design project started from the gestures that accompany the sipping of a hot drink: the cup is held in the hands to warm up, to concentrate, to take a break. Thanks to the large opening diameter, it is possible to reach the bottom with the hand in order to wash and dry the Mug carefully.
The Mug can be made with Coffeefrom® Eco or Coffeefrom® Strong materials.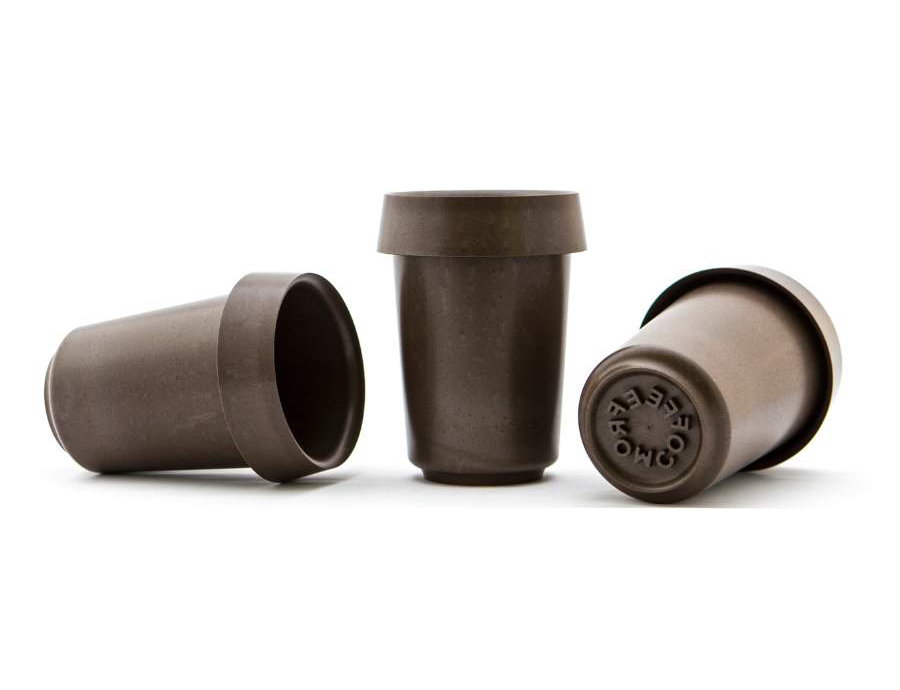 Circular everyday
For every recharging moment
The design of the Coffeefrom® Mug is conceived to ensure a strong and secure grip; the drip neck allows to hold the mug without burning, even in the absence of the handle, and accompanies the gradual dosage of coffee. The Mug also hides another fun detail: with the embossed inverted writing on the bottom, it is possible to give shape and style to homemade coffee cookies following the recipe on the packaging!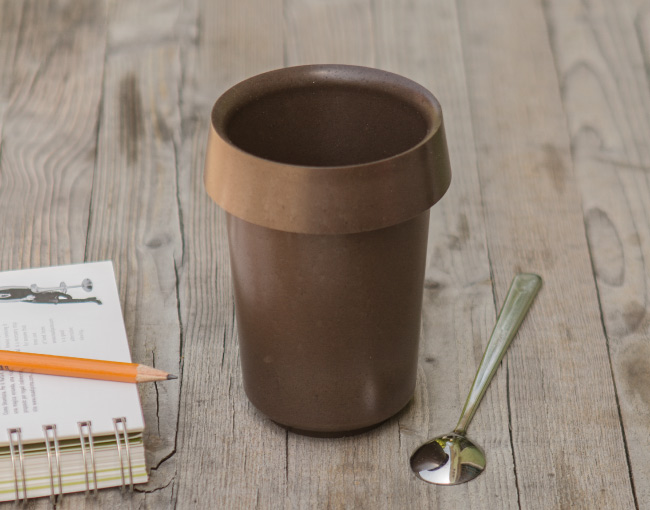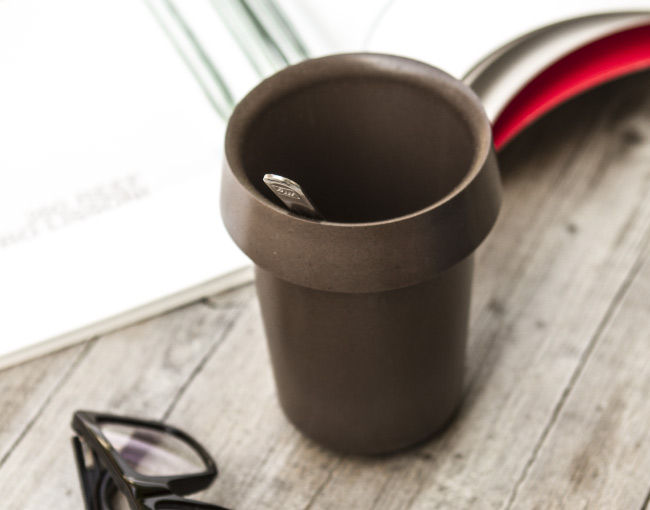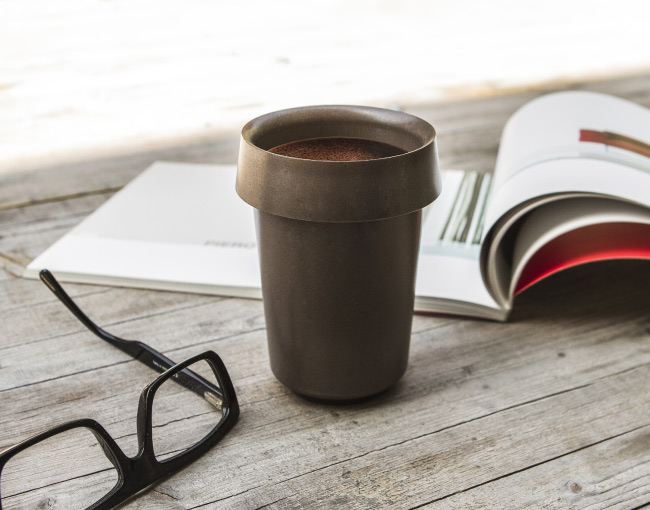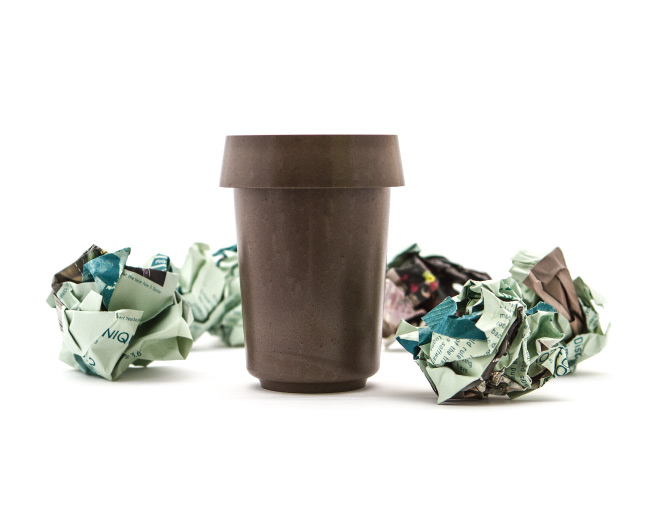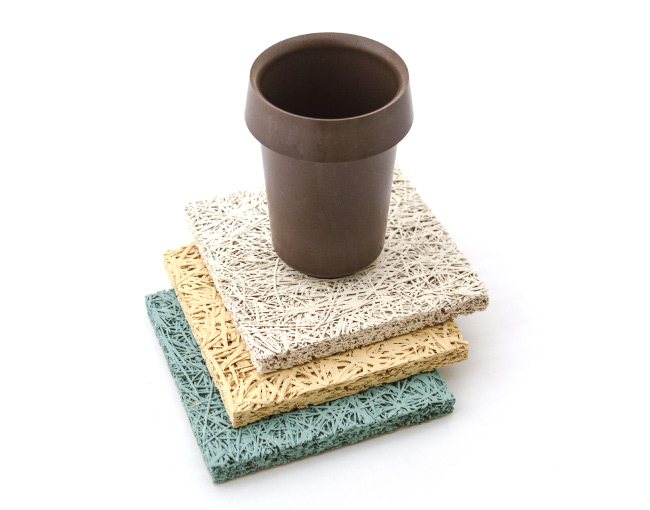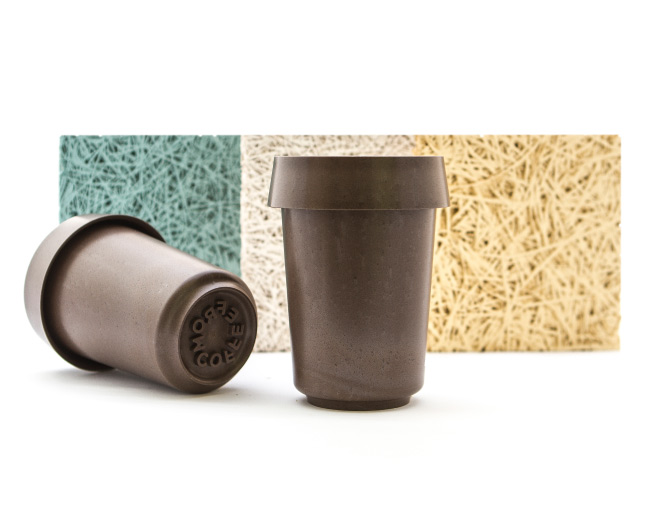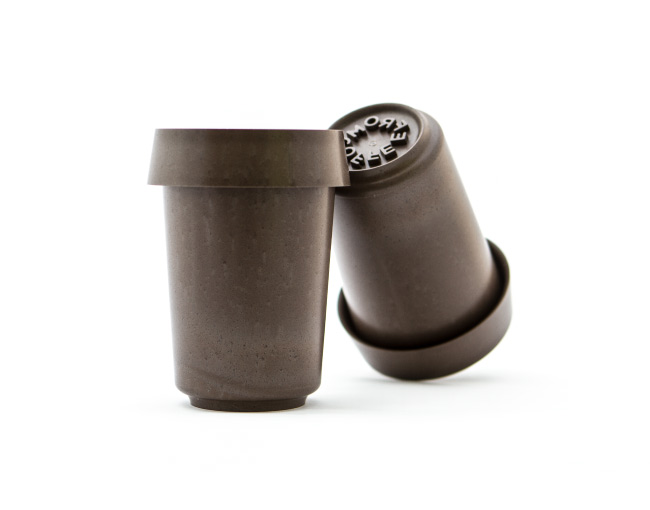 Characteristics
The neck
The neck on the top of the Mug allows a firm grip by placing the hand below so that it does not slip, and provides a supportive surface for fingers if they are too sensitive to the moderate body heat. By grabbing the cup higher than the position offered by a traditional handle, the center of gravity moves and the first warmer sips can be dosed with more control. In addition, with its shape, the collar also recalls the cap of take-away cups.
Cookie shaper
The cup foot has an additional functionality. The packaging of the Mug shows a QR code that invites to follow a recipe to prepare coffee cookies, using the base as a decorative mold. The base is in fact decorated with the circular inscription Coffeefrom in relief, which allows to gently imprint the writing without puncturing the cookie. Cookies can be cut with the upper edge. These playful elements are designed to make the Mug more than just an object and to make the user imagine everything that can be made from waste coffee.
Dimensions
Capacity: 360 ml
Mug size: 12,5 cm x ∅ 8,5 cm
Height of the base: 5 mm
Cup weight: 120 gr
Discover the other products