Espresso cup and saucer
The Italian coffee ritual is a multisensory experience, the expression of a gesture and a social act: the Coffeefrom® espresso set is the synthesis of these elements. Each curve has been designed and balanced in order to enhance the taste and warmth of coffee, offering all coffee lovers an ideal tasting experience. Made with our Coffeefrom® Bio, the addition of a PLA to coffee wastes in a variable proportion from 10% to 20% – gives color, texture and uniqueness to each product.
Selected in the ADI Design Index 2022
discover the customization options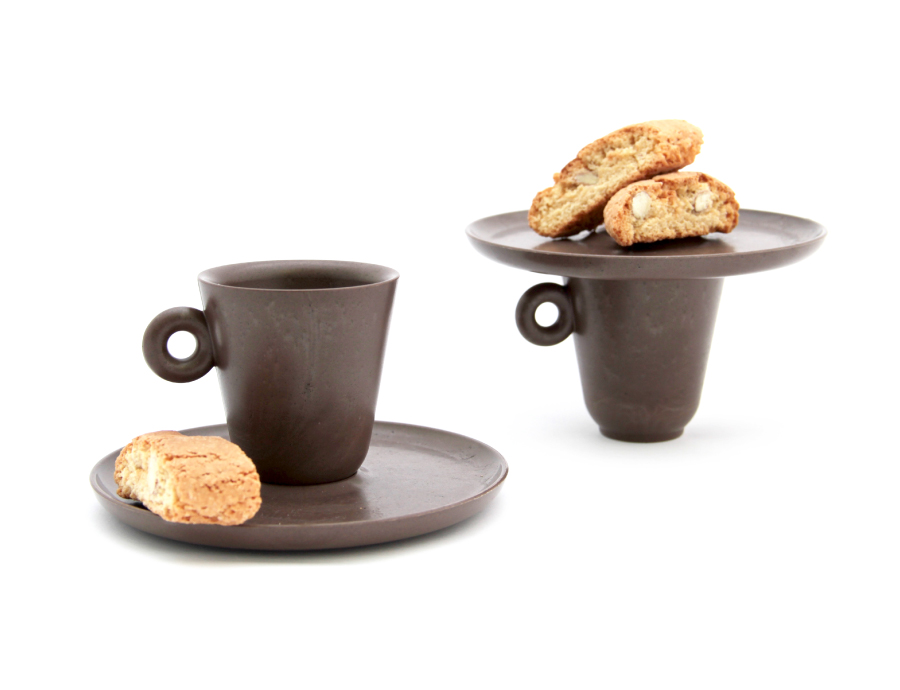 Circular everyday
From coffee, to coffee
Born from coffee lovers, the Coffeefrom® cup is more than just a container. The design is the result of a deep study of the essential functional components, for an ideal coffee tasting. The production technology of injection molding has allowed the design to implement all the laws of the "perfect cup".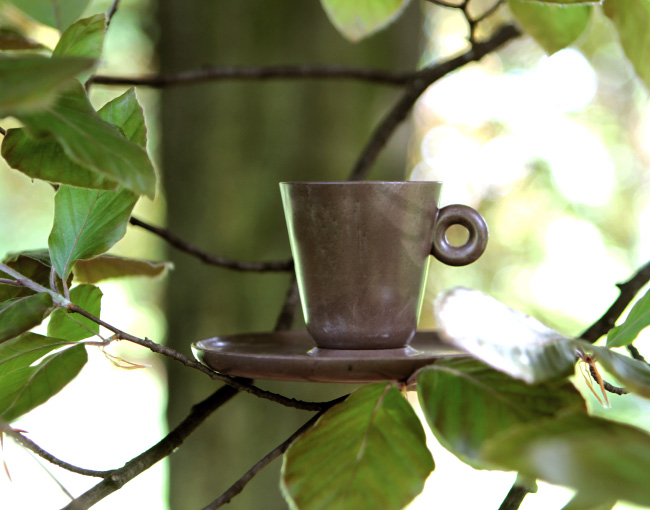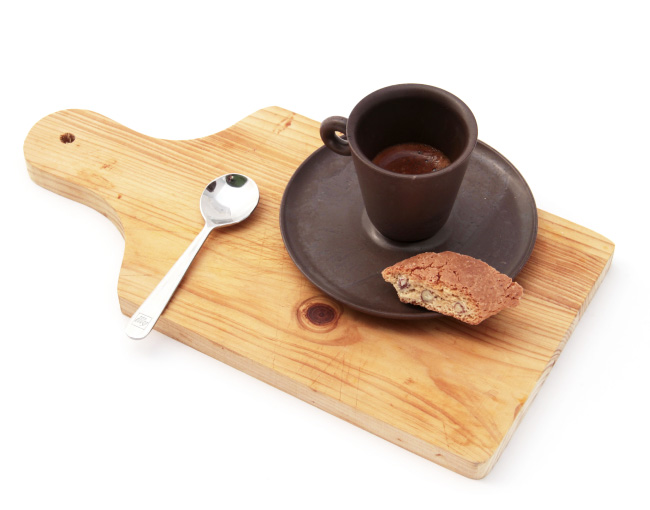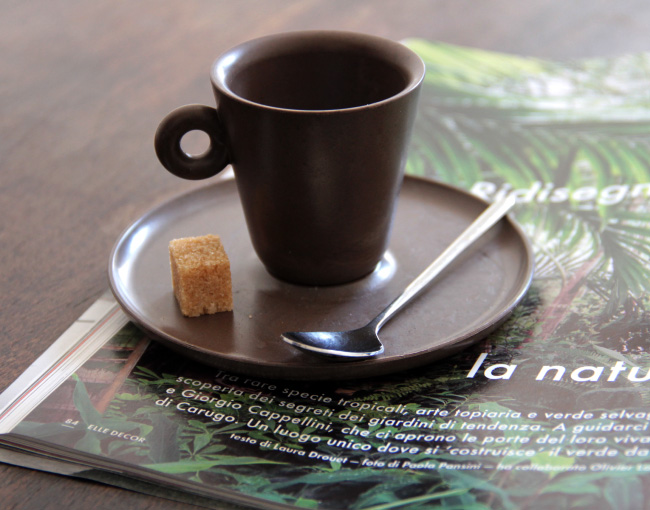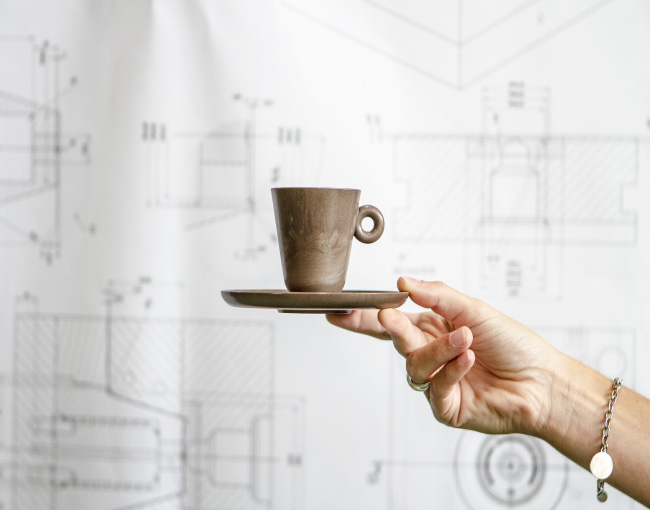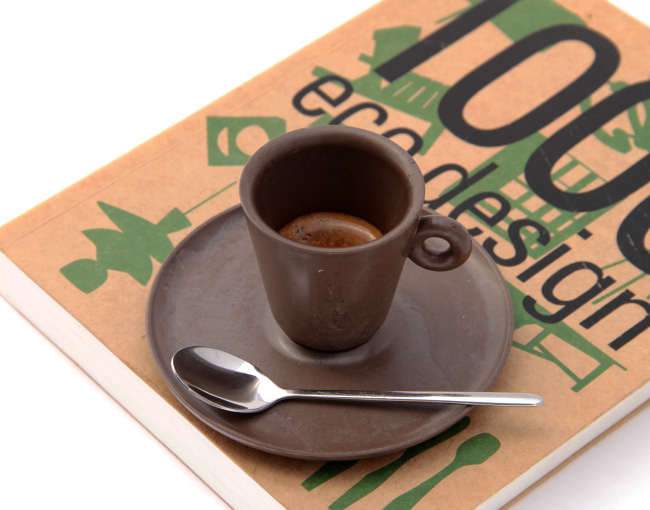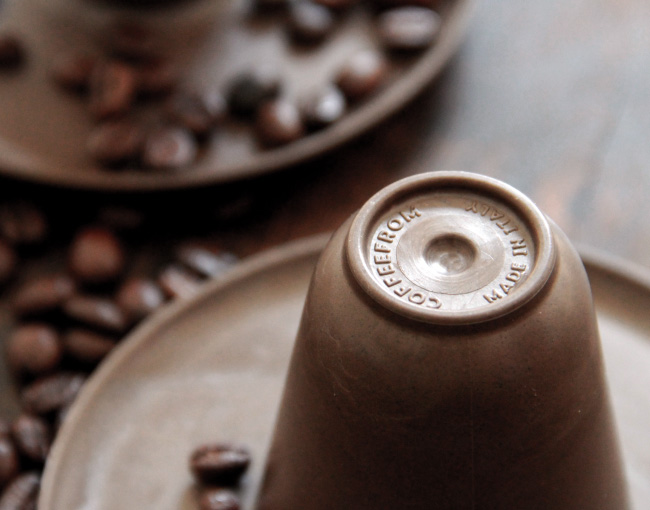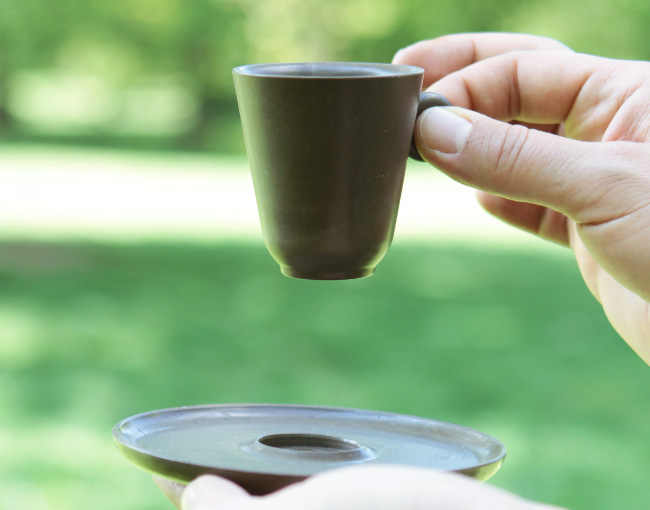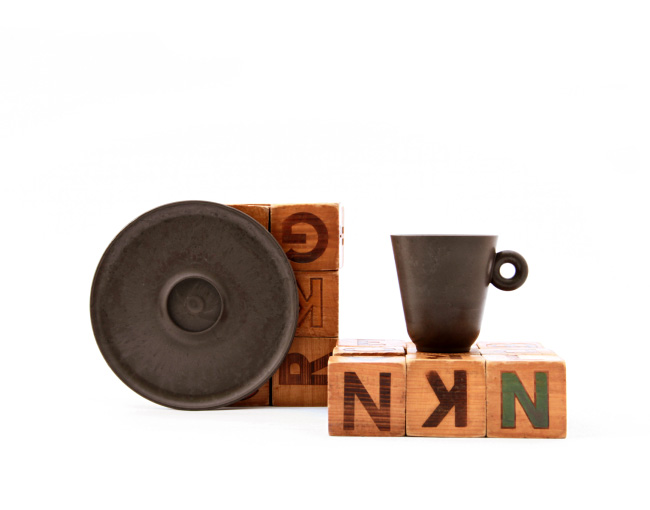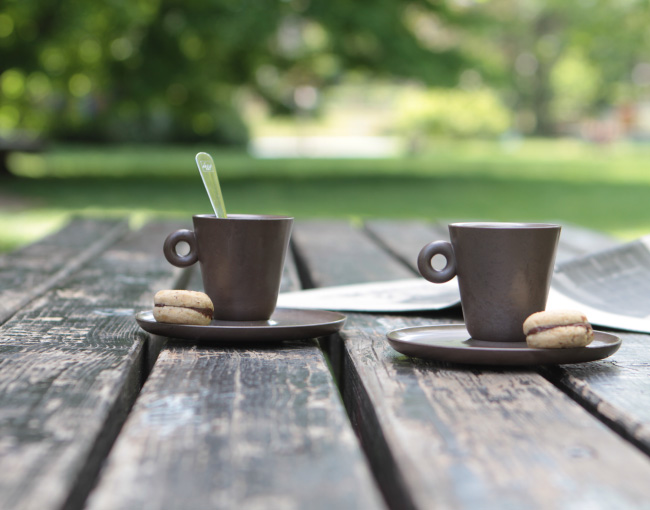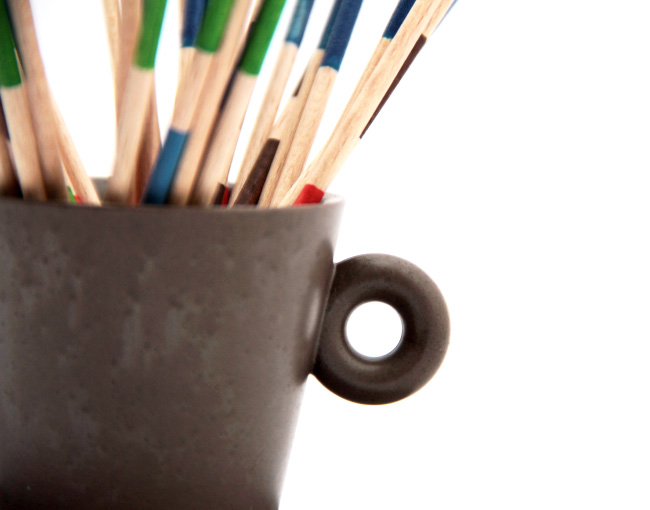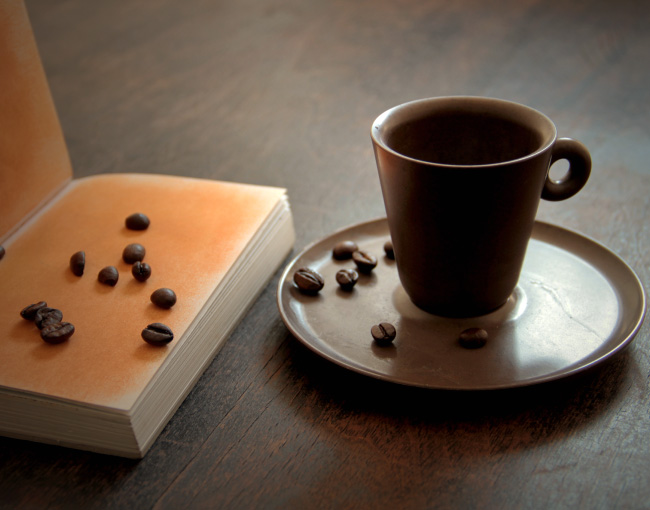 The cup
The egg-shaped bottom keeps the coffee cream, the thickness of the cup is greater on the bottom to keep the heat, and gets thinner towards the edge to prevent the lips from burning. The upper diameter is drawn to allow the nose to slightly enter. Thanks to their structure, all Coffeefrom® cups are perfectly stackable. Special attention was also paid to the height of the small circular handle with a hole, which allows you to grab the cup comfortably.
The saucer
The space for the cup prevents the base from getting dirty when the drop of coffee falls and ensures a safe transport of the cup. The remaining surface hosts the little spoon, leaving plenty of space for a candy or a chocolate. In addition, the saucer is also designed to be also a cover for cups to keep the coffee warmer. Finally, thanks to their structure, all Coffeefrom® saucers are perfectly stackable.
Dimensions
Capacity: 60 cc
Cup size: 6,2 cm x ∅ 5,7 cm
Cup weight: 40 gr
Saucer dimensions: ∅ 12 cm
Saucer weight: 80 gr
Co-branding and circularity
Customize your zero-waste vision
From corporate gifts to promotional campaigns, Coffeefrom cups and Mugs are suitable for communicating responsible consumption choices, inside or outside your business.
With their iconic design, products and packaging can be personalized according to your needs:
with your corporate logo or a sentence, by means of tampography and with a color of your choice (RAL)
with a customized band, covering Coffeefrom packaging
with a customized graphic of Coffeefrom packaging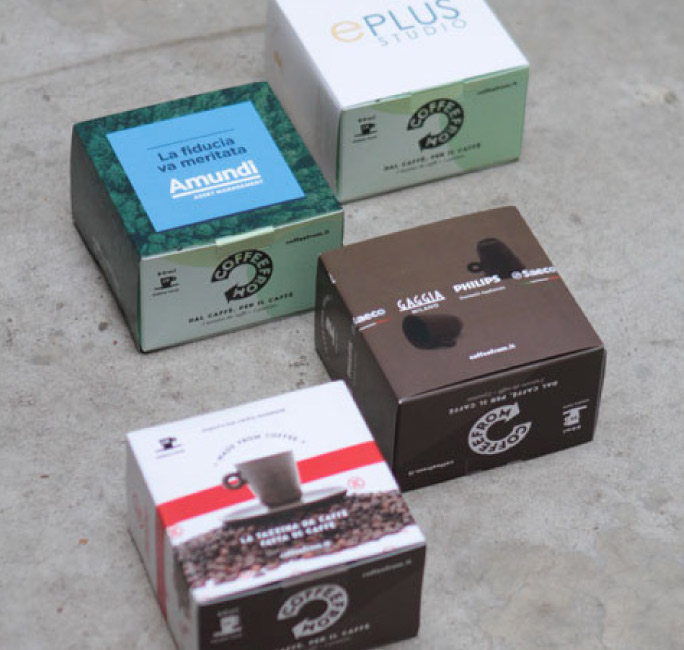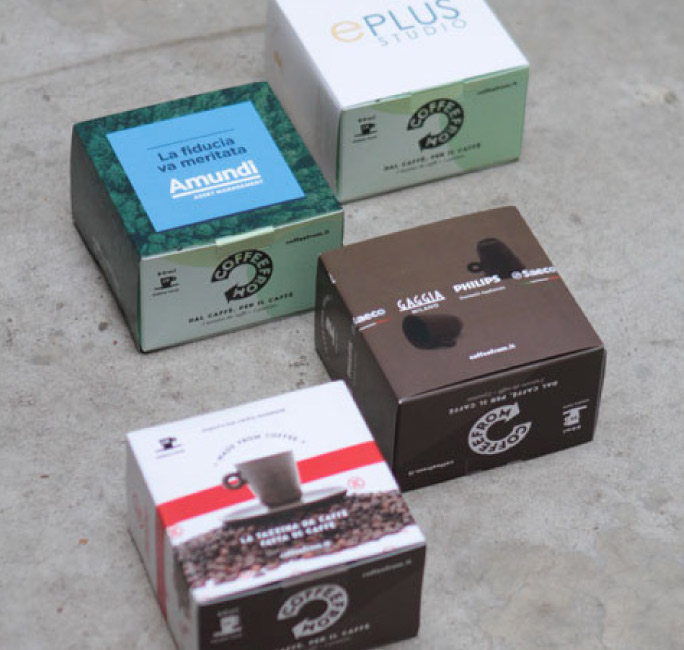 A sustainable business choice
The bio-based advantages
Coffeefrom is a plant-based material, made of a biopolymers and recycled coffee grounds. Coffeefrom can be a valuable alternative to traditional  plastics; specifically, cups and mugs are BPA free and toxic free, reusable and break proof. They are more than just containers: thanks to a refined design, they all keep your coffee integrity and flavor, and they also keep your beverage warm for long.
Technical features
BPA-free
Hand washing / Dish-washer friendly at low temperatures (<50°)
Made in Italy
Material: Biopolymer + coffee grounds from food industry
Food Contact Certified
Cup capacity: 60 ml
Mug capacity: 360 ml – soon available
Packaging: FSC certified supplied by a Social Enterprise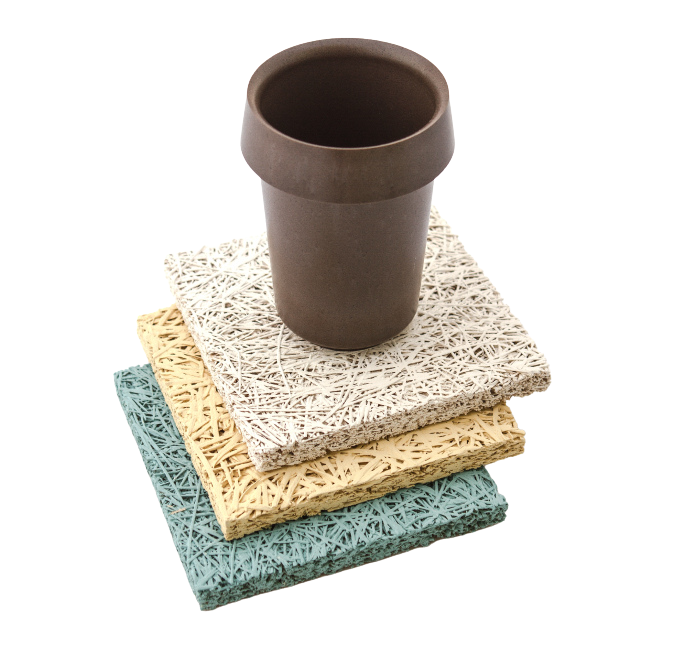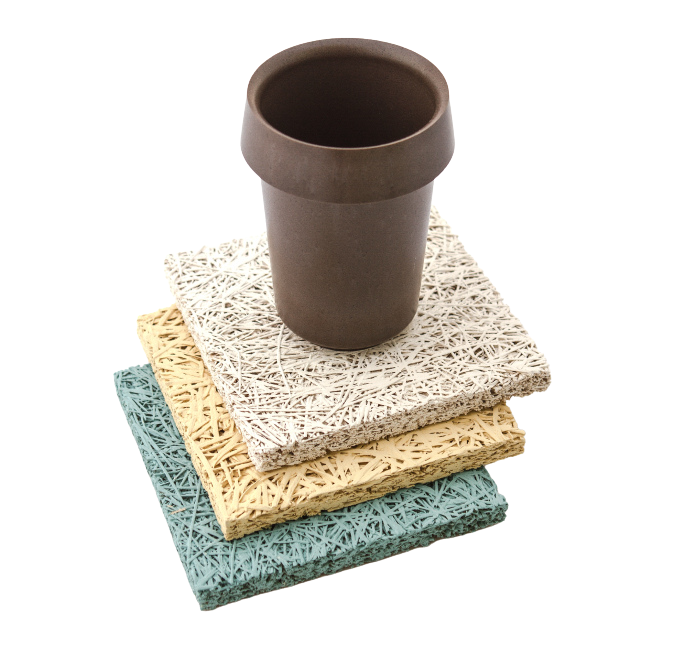 Inspirations and opportunities
Ideas and projects
contact us for more information
Discover the other products