Back to articles
Coffeefrom x Ad Gentes: meet the new Coffeefrom© container for Easter Eggs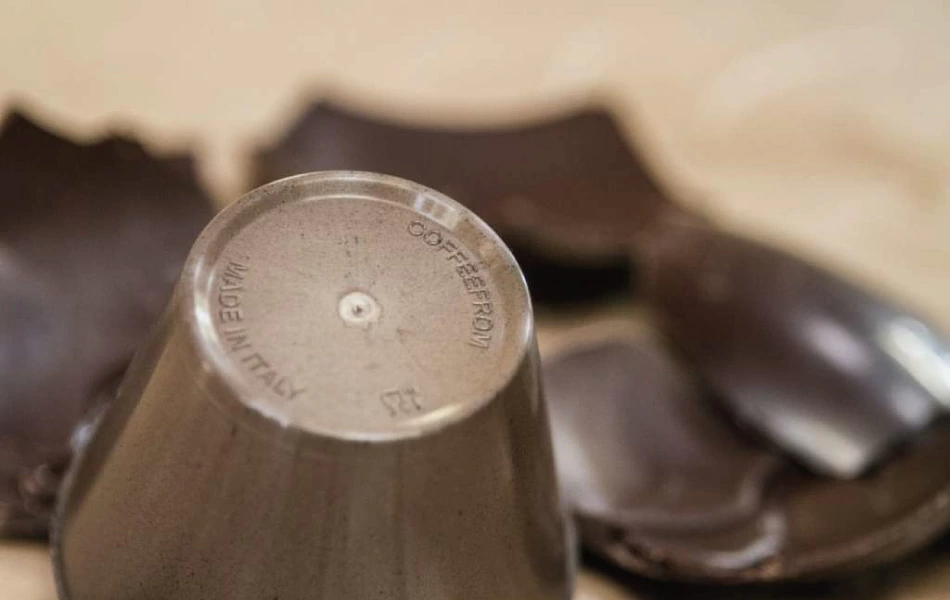 From the combination of circular economy, social values and craftsmanship, at the end of 2021 we created the container for Easter eggs in Coffeefrom© material, in collaboration with the Fair Trade Association Ad Gentes, our supply chain partner Bear Plast and the chocolate factory Dolcem.
Together, we have created 6.500 containers, Food Contact Material certified, more than 6 months in shelf-life, with a functional design to support the colorful Easter egg Arcobaluovo®. With its stripes, Coffeefrom© material tells about its origin and gives a natural touch to the final product.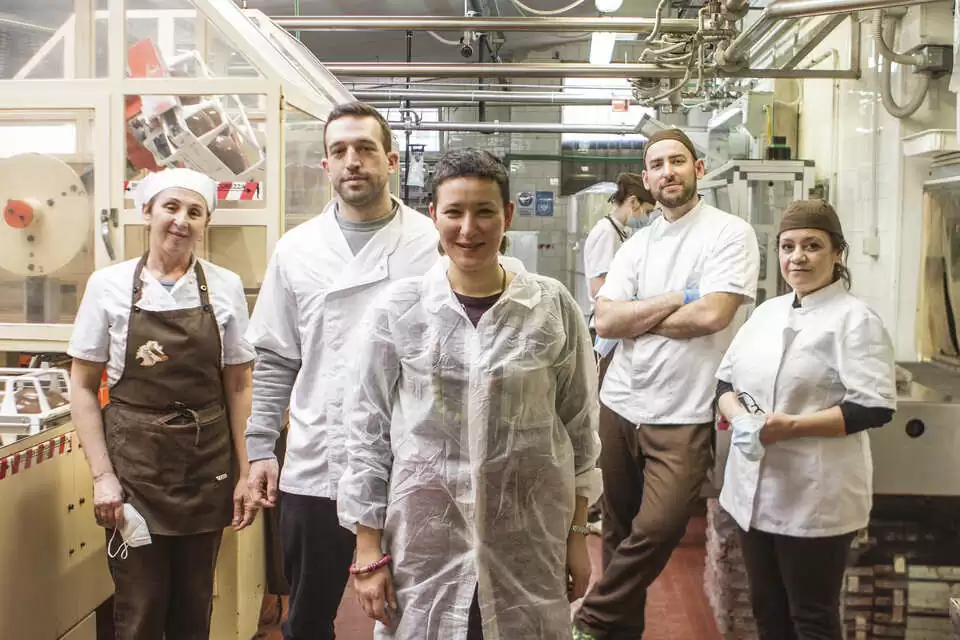 With Arcobaluovo® for a fair supply chain story
Our path of contamination among supply chains – where industrial practice is mixed with social values – has met Arcobaluovo®, an artisan product resulting from a long commitment to solidarity. Ad Gentes is a fair trade Association based in Pavia and founded in 1994. It actively collaborates with 5 artisan groups in Bolivia, Sri Lanka, Bali, India, supporting them in all stages of production, distributing their products in Italy and Switzerland and ensuring fair wages, adequate working conditions and social projects. Since 1998, Ad Gentes has been carrying out the project dedicated to Easter, born with the aim of guaranteeing an ethical and quality chain.
About packaging
From this idea, Ad Gentes launched Arcobaluovo®, the Easter egg with reusable hand-woven cotton packaging, a wooden surprise and fair trade chocolate, whose cocoa is grown in the villages of the Ivory Coast. It is finally assembled by Dolcem, an historic artisan chocolate company of Modena, with which Ad Gentes collaborates in the final phase of the process. Starting from this year, Arcobaluovo adds to its packaging also our Coffeefrom© container in its first PLA version – which finds a new expressive possibility in the food world.