Back to articles
Milano Design Week 2021: Coffeefrom have joined the "WastEnders"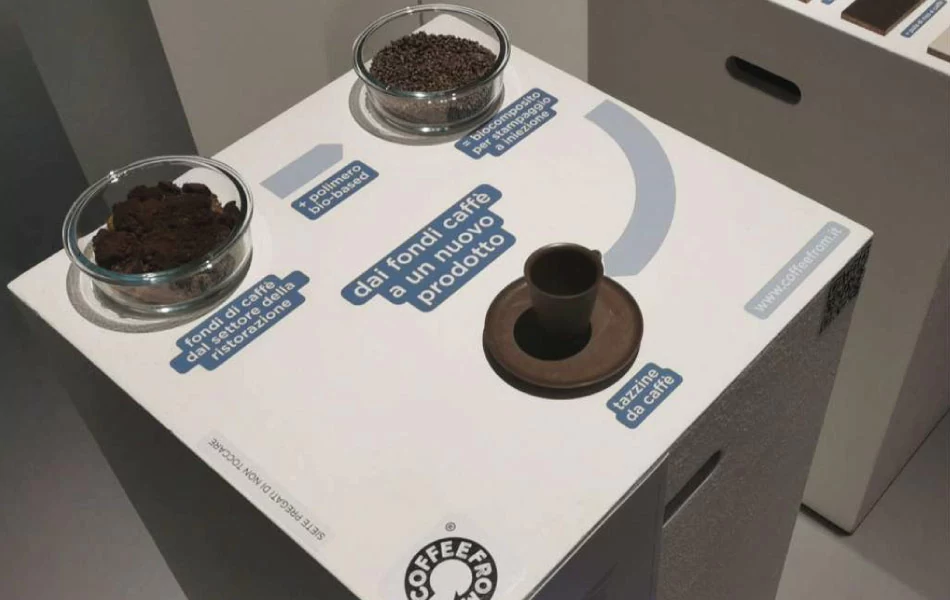 Functionality, reuse, experimentation: these are the main threads of Milano Design Week 2021, where everyday objects, environments and lifestyles of the present have been rethought in a sustainable way for the future. We took part in the WastEnders exhibition , curated by Materially team and hosted within Superstudio Più. Start-ups and innovative projects using materials from agricultural or industrial waste have proven to be able to create and industrialize innovative applications in different industries, putting into practice the principles of the circular economy.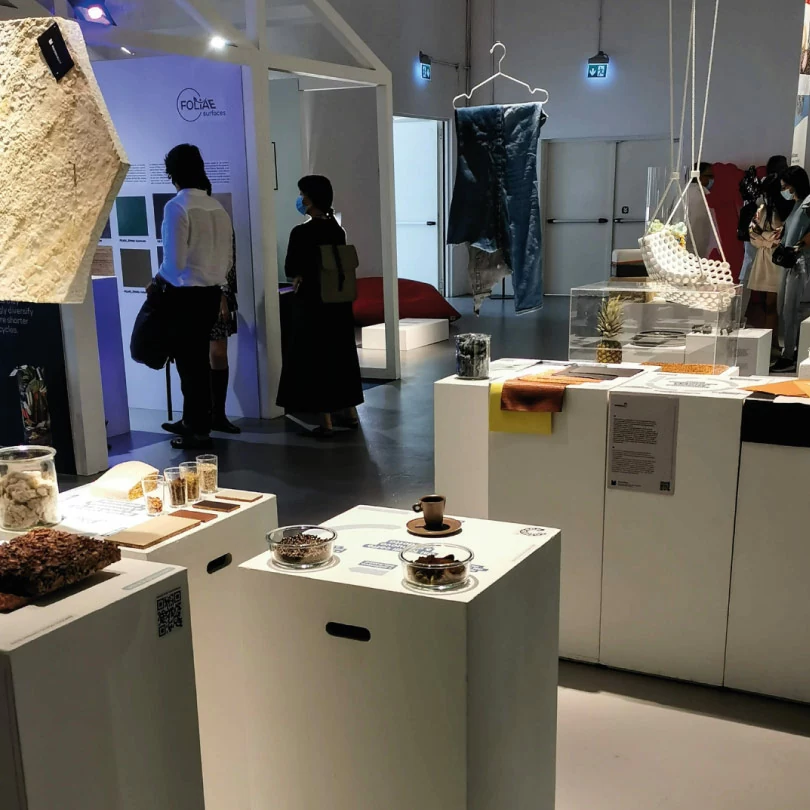 Widen the circle
Coffee, rice, cocoa, pineapple and oranges but also PET bottles, post-consumer polyurethane and textiles. Within the Materials Village, agricultural and industrial waste materials have become spokesmen of the culture of reuse. These experiments not only focus on the desire to show a new way of reducing CO2 emissions and waste destined to landfill, but also on the activation of circular chains and industrial symbiosis.
Tasting design
Among the finished products coming from industrial waste material, our Coffeefrom cup is characterized by a design to be tasted. It all starts with the coffee grounds of the food industry, a waste with enormous management and environmental costs. Coffee is then recovered and processed by our supply chain, which turns it into a bio-based material, grainy and naturally coffee-colored – Coffeefrom. Here begins its endless expressive possibilities, first of all the iconic cup, an object of elegant and functional design, born from coffee and designed for coffee.